North Devon Pipes and Drums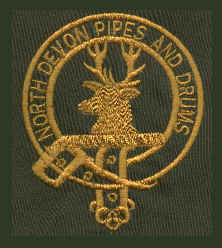 The North Devon Pipe and Drums is made up
from a small contingent of ex -pat Scots and
devoted North Devonians who are committed
to keeping the sound of the Great Highland Bagpipe
alive here in the southwest of England.


The band (and individual pipers) play at various engagements from weddings and private functions to local charity fund raising events and military tattoos in France, Scotland, Belgium and New York. Since 2003 the band has been participating in the November 11th Armistice Parade at Menin Gate and Cathedral in Ypres, Belgium.